Laing O'Rourke is a recognised leader in health, safety and wellbeing, and we continue to evolve our approach to ensure we are effectively managing risk and caring for our people across all of our workplaces.
Our approach is based on the experience we have gained over more than four decades of delivering major buildings and infrastructure projects in the UK and internationally. We supplement this with learnings from across the construction industry, from other manufacturing sectors and from our academic partners.
We are passionate about modernising and transforming construction through the deployment of Modern Methods of Construction, using digital engineering to precision manufacture components off site. We then harness our integrated supply chain of specialist businesses to directly deliver projects with certainty for our clients.
Aligned with a modern approach to construction we also believe a modern approach to health and safety is required to change the acceptable level of risk associated with traditional methods of construction and instead reduce the physical and mental impact of work on people's health and wellbeing.
At Laing O'Rourke we therefore approach health and safety differently. By creating psychological safety and a sense of inclusion, we are able to have honest conversations with our people and their expertise and insights are improving how we manage risk and develop safe systems of work.
We call this approach, Rethinking Safety through Inclusion + Wellbeing. Inclusion because everyone has a voice, and wellbeing because we care. It takes a whole lifecycle view of Health & Safety, delivering physical and psychological safety, through three areas of focus: Engineered Safety; Delivery Excellence; and Human Performance.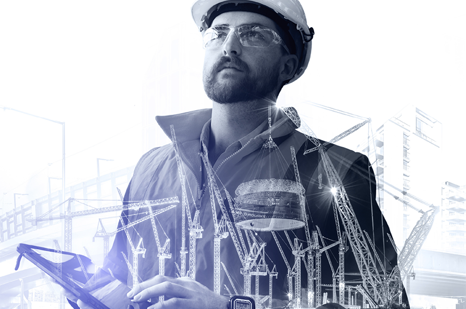 Engineered safety
Engineered safety is about engineering out risk and engineering in health at every stage of the project lifecycle. This is achieved through working closely with our design consultants and employing a modern methods of construction approach.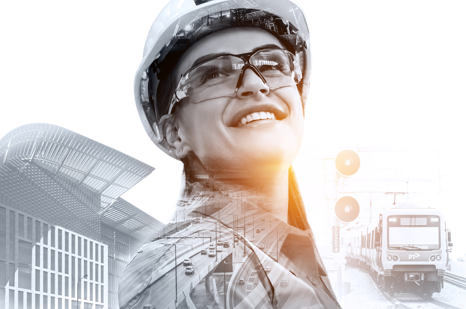 Delivery excellence
Delivery excellence ensures a robust implementation of our leading standards and H&S management system, where we will champion consistent engagement with our workforce. This is underpinned by clear lines of operational accountability and competence.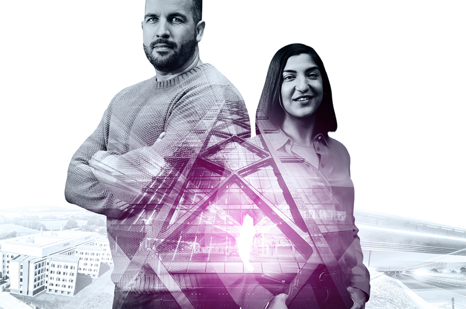 Human performance
Human performance is how we enable our people. We will create a working environment that supports people's holistic health, enabling them to sustain high performance by managing their personal energy and capacity levels.