Laing O'Rourke Middle East
Established in the region for more than 40 years, delivering remarkable iconic projects, Laing O'Rourke provides a seamless offering for our clients based in the UAE with our vertically integrated business model.
We undertake main contracting services for construction projects with the direct delivery of the structure and finishes from our directly employed labour.
We provide precast concrete, glass (fibre) reinforced concrete and glass (fibre) reinforced concrete engineering solutions through Emirates Precast, in addition to undertaking the mechanical, electrical and plumbing (MEP) activities directly through Crown House Technology. Laing O'Rourke Joinery locally manufactures and installs bespoke and mass production joinery and furniture. Our seamless offering for clients enables a single point of contact for the management and execution of all these contracting works. Laing O'Rourke Joinery also delivers specialist contracts for high-quality bespoke interior fit-outs for the royal families and distinguished clients.
Collaborating across the supply chain, our construction and specialist businesses provide a range of products and services including precast concrete components, joinery, MEP services and final fit-out.
Crown House Technology (CHT)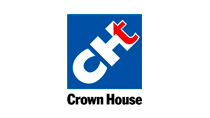 CHt is a progressive MEP, utilities and services provider within the UAE. Our experience within the region - coupled with over 200 years as a principal building services provider in the UK - creates a platform for delivering innovative, high-quality lifecycle solutions to our customers. Working in productive 'one team' arrangements with Laing O'Rourke and other major partners, CHt is rising to the challenge of providing solutions that deliver great environments for end users, as well as enduring assets for building owners.
Our services span every stage of the building lifecycle from initial engineering design concepts through mechanical and electrical installations to whole-life operational management and maintenance programmes. Our Design for Manufacture and Assembly (DfMA) offsite capability, delivered via our factory in Jebel Ali, Dubai brings added control, with improvement in safety, quality and production outputs through assembly line repetition. The removal of key elements of construction from site to a factory environment also enables the engineering and offsite construction of more complex arrangements of, for example, complete plantrooms, and prefabricated service risers and corridors. Moreover, costs related to loss or damage of materials on site through replacement or downtime are virtually eliminated.
Emirates Precast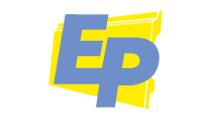 Emirates Precast Construction (EPC) was established in 1976, a joint venture between Al Naboodah and Laing O'Rourke. The company's main activities include the design, manufacture and erection of architectural and structural precast concrete products for the Middle East.
A key EPC deliverable is developing engineered composite solutions as alternatives to in situ frames. EPC products include prestressed slabs and beams, bridge beams, multi-level columns, loadbearing and architectural cladding. The extensive product range will provide a solution for most forms of construction. EPC is known also for its high-quality decorative architectural concrete cladding, which can be seen throughout the UAE. Our established glass reinforced concrete (GRC) division, produces a comprehensive range of products, from cladding to highly ornate screening, which again is popular in the region. The business has an in-house design and draughting facility which is used for most projects.
Laing O'Rourke Joinery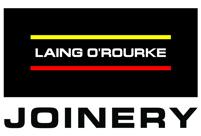 Laing O'Rourke Joinery, based within the UAE and operating throughout the Middle East for more than 30 years, it is a market leader specialising in high-specification interior fit-out works alongside the manufacture and installation of high-quality furniture and joinery.
Since its formation in 1984, Laing O'Rourke Joinery has developed an enviable reputation for undertaking some of the most prestigious projects worldwide, including bespoke interior fit-out within royal palaces, corporate offices, hotels, private residences, speed boats and luxury yachts, in locations such as the Bahamas, Europe, the Middle East and Asia.
In addition to bespoke interior fit-out, Laing O'Rourke Joinery has supplied mass produced door sets and joinery units to various residential developments in both the Middle East and the UK.

Visit the Laing O'Rourke Joinery website for more information https://www.lorjoinery.ae/
Select Plant Hire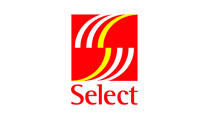 Select has one of the UAE's most diverse ranges of equipment and tools to deliver on every type of construction project. As well as being assured the right tools are available, clients can be confident of well-maintained products in excellent condition, all backed by professional service and expert advice.
Select offers a uniquely intelligent solution for businesses that are looking for an innovative alternative to their plant hire requirements. Recognising the increasing demands that businesses have for the supply of plant and equipment, we have specifically designed our service to clients by taking full advantage of supply chain management practices, coupled with a solid understanding of the need for flexibility, management information, responsiveness and first-time resolution.