From hospitals to railways, we're delivering the infrastructure needed to enrich lives and help local communities thrive. By investing in skills development and creating employment opportunities, we create economic growth and increase prosperity in the community.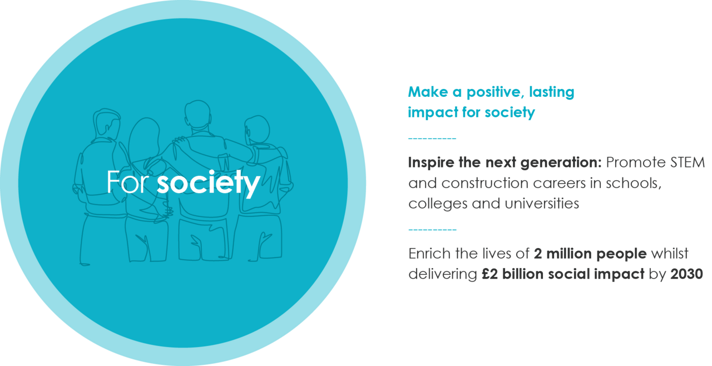 Delivering projects that connect and support people and communities is a privilege and a responsibility.  As a family-owned business, we have always sought to ensure our work delivers a lasting benefit for people, in line with our purpose of pushing the boundaries of what's possible in service of humanity.
Our social value strategy provides a framework to achieve this. It allows our project teams to adapt and focus on what clients and communities need most.  This could be more skills and employment opportunities, prioritising local supply chain partners, inspiring the next generation about careers in construction, improving community health and wellbeing or protecting the planet and nature.
We also work beyond the construction phase of a project to create social value, supporting the ambitious goals set out in our sustainability strategy.

Delivering meaningful impact to leave a positive legacy

In the UK, we are committed to enriching the lives of 2 million people and creating £2bn of social impact by 2030 by focusing on key five areas closely aligned to the government's Social Value Model.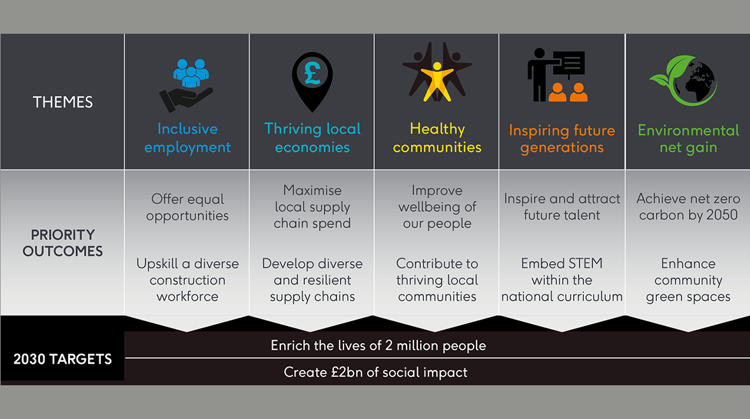 Measuring our contribution

In the UK, we work in partnership with social value specialists Thrive. The Thrive platform enables us to report the progress we're making at a detailed level across all projects, and pinpoint opportunities for us to do more.
Thrive enables us to keep on track as we progress towards our strategic goal of enriching the lives of 2 million people and creating £2bn of social impact by 2030, challenging us to ensure we're delivering appropriately across all pillars and in partnership with communities. By attributing a financial metric to the social impact we deliver via the Thrive platform, we're better placed to demonstrate its value.


Sharing best practice
We know to add social value, we're better working together. In the UK, we work with a range of partners to help us deliver specialist skills where their knowledge can enhance our own. We also share our own insight within a number of social value-focused forums and collaborate to ensure we continue to deliver to the highest standards.
We sit on Thrive's committee for Impact Evaluation Standards and on NHS committee ProCure23 Social Value Working Group, giving us an opportunity to help shape and drive social value action.
Quote icon
Partnerships are a vital way of providing our team with the resources, skills and cross sector collaboration to help us achieve Laing O'Rourke's purpose to push the boundaries of what's possible, in service of humanity. Knowing we can collaborate with others from a range of industries to address some of today's social issues enables us to focus on our long-term community legacy as we deliver engineering and buildings projects.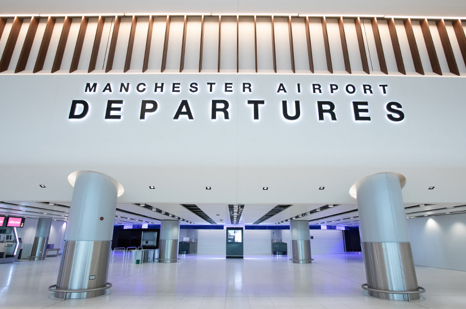 Social value at Manchester Airport
We worked with Manchester Airports Group to develop a social value programme focused on delivering social and economic benefits to the region during the project, and leaving a long-term legacy for the community.
Arrow Icon
Manchester Airport Transformation Programme