Global goals week
21.09.23
This week, Laing O'Rourke joins global organisations in celebrating Global Goals Week, a shared commitment between partners across civil society, business, academia and the UN to accelerate action on the Sustainable Development Goals (SDGs).
Learn more about how we're aligning our business to the SDGs by taking action in the areas where we can make the greatest impact.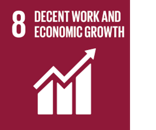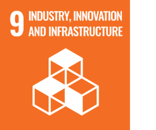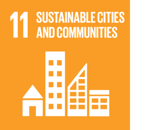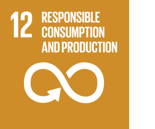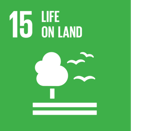 How we're contributing
We're providing opportunities for people with barriers to employment, championing diversity and inclusion and implementing policies and training to maintain safe and fair labour practices.
Key facts & figures
Living Wage accredited in the UK
Targeting 50:50 gender balance by 2033
Increasing number of women in senior project roles year-on-year
Stringent modern slavery policy; all employees receive training
Committed to delivering £2bn of social value and enrich the lives of 2m people by 2030
Partnership with the Supply Chain Sustainability School to deliver supplier modern slavery training
Health, safety and wellbeing training provided to all employees
How we're contributing
From hospitals to railways, we're delivering the infrastructure needed to enrich lives and help local communities thrive – and we're doing so in a socially responsible and low-carbon way.


Key facts & figures
70:60:30 Modern Methods of Construction (MMC) (70% offsite manufacturing, 60% improved productivity, 30% reduction in programme)
Prioritising low-carbon design, materials and sourcing
Low-carbon concrete mandatory on all UK projects
Founding member of ConcreteZero initiative
Supporting local supply chains by increasing spend with local economies, investing in skills growth and spending with SMEs, VCSEs and indigenous businesses
How we're contributing
We work with clients to deliver buildings and infrastructure that connect communities and improve lives. By working closely with our clients and design partners, we're able to deliver projects that provide lasting impact in local communities and support prosperity and opportunity.
Key facts & figures
Deploying innovative building methods to enhance efficiencies and minimise local disruption across a wide range of rail and highways projects
Collaborating with local communities to understand cultural and natural sensitivities
Engaging indigenous communities and businesses in Australia and employing more Aboriginal and Torres Strait Islander people
How we're contributing
We're working across our business and supply chain to map the climate and nature-related impacts of our materials and operations. Together with our industry peers, we're challenging engineering, design and manufacturing norms to reduce the overall volume of resources used.
Key facts & figures
Adherence to ISO 20400 sustainable procurement standard
Sustainability-linked credit facility in the UK which includes stringent waste and emission reduction targets
Circular economy working groups identify ways to reduce waste through reuse, recycling and sustainable project choices
Transparent reporting of climate-related risks and opportunities through TCFD and CDP disclosures
Partnership with leading industry bodies including MECLA, UKGBC, IBC, Climate Leaders Coalition, RICS and ConcreteZero to accelerate sustainability progress
How we're contributing
We're working to better understand our nature-related risks, impacts and opportunities, and are developing a biodiversity strategy.
Key facts & figures
Completed biodiversity audits and hotspot analysis for sites across our portfolio and geographical locations
Aim to deliver projects that are nature-positive
Developing biodiversity action plans for fixed sites and project sites
Undertaking supply chain hotspot analysis to understand nature-related impacts of material sourcing and consumption for key commodities