Laing O'Rourke Wins Contract For The Post Building London
23.03.17
Laing O'Rourke has won the contract to regenerate The Post Building, a joint venture development by Oxford Properties and Brockton Capital.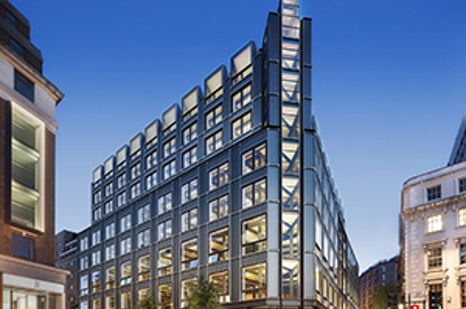 The Post Building is a 320,000 sq ft, mixed-use, AHMM-designed redevelopment of the former Royal Mail Sorting Office. It is located on a prominent island block bordered by New Oxford Street, High Holborn and Museum Street, in the West End of London. Located in the Knowledge Quarter, it is broadly equidistant between The British Museum to the north, Holborn tube station to the east, Covent Garden and The Royal Opera House to the south and Google's current European headquarters at St Giles's Circus and the new Crossrail Station at Tottenham Court Road, to the west.  

The Post Building will set a new benchmark amongst London's most inspiring workplaces. Comprising around 270,000 sq ft of offices and utilising the unique volume of the existing property (originally built in the 1960s as a Royal Mail sorting office), the office space will incorporate one-acre floorplates; natural light from all sides; private roof terraces to every floor; a 7,500 sq ft rooftop garden with 360 degree views; floor to ceiling heights of up to six metres; and carefully curated retail, food and beverage amenities - all combined with the latest in world-class technology, design and sustainability. At lower ground floor level, 470 cycle spaces will be provided, alongside first class lockers, showers and bike workshop facilities.
In addition, the scheme will incorporate major on-site elements for the public, such as independent and specialty retailers, a doctor's surgery, a public roof space and cafe, as well as 21 south-facing, double-aspect, affordable apartments within steps of Covent Garden. 

During the planning process the local council also set out aspirations to improve the public areas around the site. In addition to restoring the building, a new external space will be created with plans to reopen the historic route of Dunn's Passage.

Liam Cummins, Head of UK Construction at Laing O'Rourke said: "We are proud to be working with both Oxford Properties and Brockton Capital on what we think will become an iconic London building. Work has already begun on site and we are looking forward to bringing the client's vision to fruition."

The demolition phase has now been completed and Laing O'Rourke has commenced construction of the former Royal Mail sorting office, with the project scheduled to complete in 2018.
For more information on The Post Building visit: www.postbuilding.com